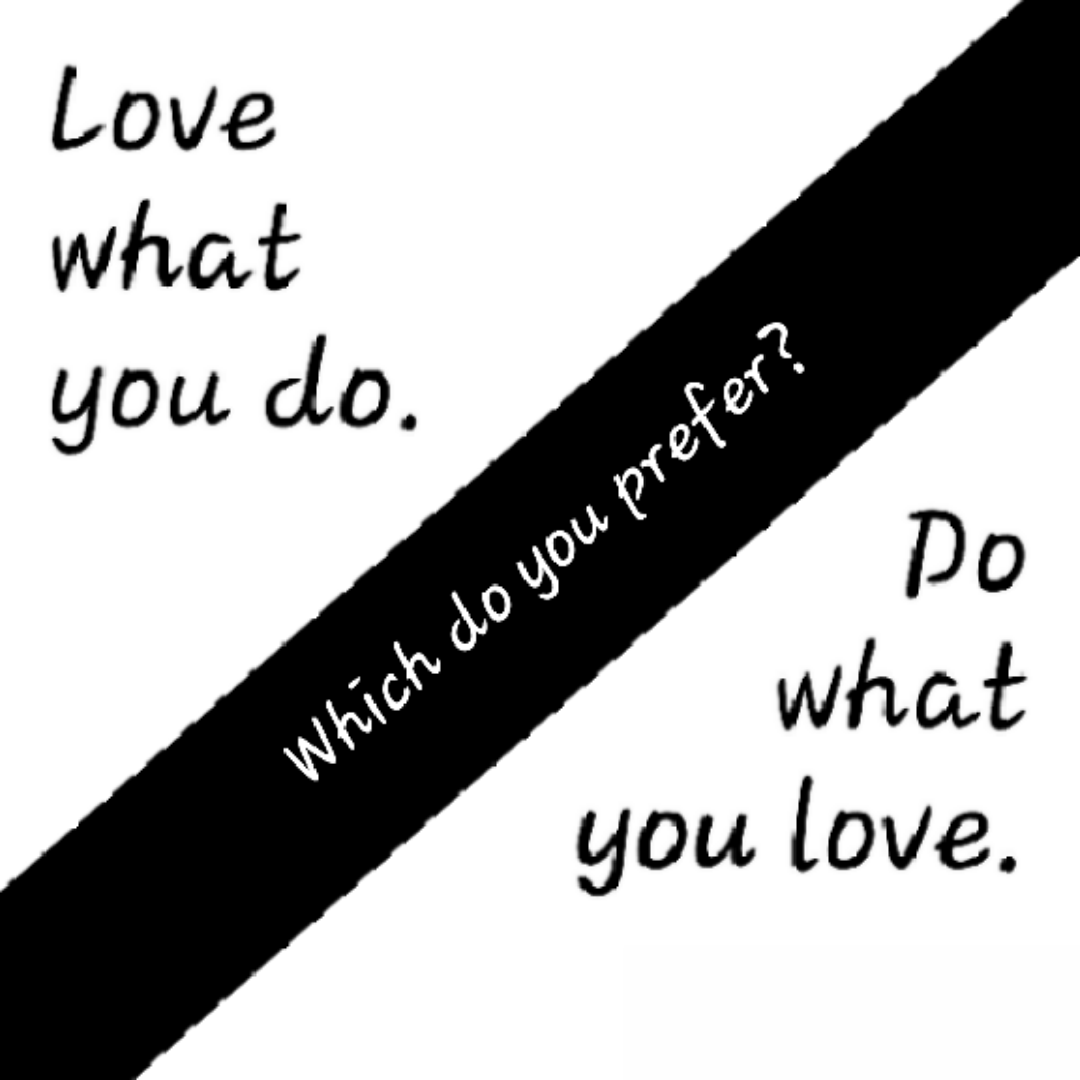 I've heard that if you love what you do, you'll never work a day in your life.
But, how about if you just do what you love?
I've tried loving what I do for so long, but it never seemed to work out the way I wanted it to, no matter if it was my career, relationships, daily activities, or my responsibilities as a mother. Everyday, I woke up trying to make that fit for me.
Now, I'm trying something different.
I'm going to wake up daily with the intention of do what I love. As for my money maker, I'm easing into finding a way to no longer work because money is needed, but because I am doing what I love, and let money be the bonus.
My relationships will be a place for me to show up as love and from love, rather than living in fear and from fear that I am not enough. That goes for every one of my relationships, as a mother, daughter, friend, and as a partner, oh, and as a life coach.
I love BEing a mother, and from now on, I'm going to learn ways to say, "Yes" more often, and let that intention be my guide. And everyday, just for that day, I will make sure I do something that I love to do, whether it's dancing to house music, singing out loud while I do the dishes or shower, or just stand in the middle of the living room laughing out loud acting a damn fool. I've always wanted to do that.
I no longer want to spend my time trying to figure out how to love the things I have to do, like work for someone else. I am in love with the idea of just doing what makes my heart sing. Even if my actions are the same, the intention feels different.
Loving what I do feels like I am convincing myself of something, like forcing myself to enjoy the actions I really don't want to be doing. While doing what I love feels effortless and enjoyable without any force. It's like a love that just is.
Which one will you choose?
Comment below and let me know, or email me @iam.antham@yahoo.com.
ANTHAM, I AM